3D Box Shot Maker & EBook Cover Design Software
True BoxShot Software is a set of professional tools to create quality and realistic 3D images of software box shots, e-book covers, CD, DVD cases and member cards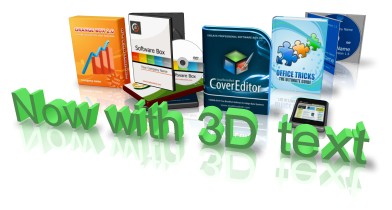 The first thing that you potential customers encounter when they meet your product is its cover. Take full advantage of this first impression by presenting a professional cover or 3D boxshot!
Other 3D box shot software vendors keep silent that their products can only render 3D covers from existing images. So, initially you have to draw box shot side images yourself in expensive and monstrous Photoshop or simply pay hundreds of dollars to a professional 3D designer.
With True BoxShot software you can easily make astonished 3D box shots or virtual covers yourself without design skills. You can create original boxshot either from existing design or from scratch! You may get professional looking results literally in 5 minutes.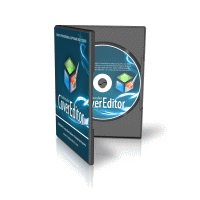 The above image with group of cases and 3D animation were both created in True Boxshot or TBS COver Editor software from scratch! Without 3D Max or Adobe Photoshop! In several minutes!