Products
Product or service information
Compare features of our two software products to determine which is most suitable for you.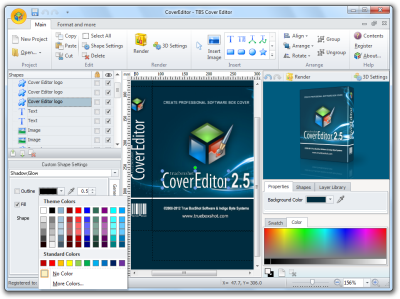 No matter what product you make and sell: software, e-books, music, movies, video or audio records, books, or even corn flakes. The TBS Cover Editor is a unique tool that will help you create any virtual cover image for your product presentation. Adding a photorealistic cover image to your website, banner, article, or print ad will attract more attention to your product and will bring more customers and sales to your business.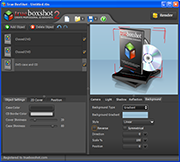 Countless examples serve as a proof that the success of any enterprise depends not only upon the quality of the software but also to a large extent on the method of delivery to end users. If you want to make a good impression on your potential clients and add credibility to your product, then True BoxShot is just what you need. Being easy-to-use and powerful, it will help you to quickly create professional-quality boxshots that will attract attention at a glance.